Help is always required for the various fund raising activities especially during the summer months. Help is needed both physically and in creating various events, for example fairs, presentations, role plays, if you want to get involved, contact 123helpme, where you will find great examples of how to create incentive initiatives from scratch. If you would like to be involved as a Fund Raiser for Cowes Inshore Lifeboat or think you may be able to help in any other way, please Contact Us as you would be supporting a very worthy and respected organisation.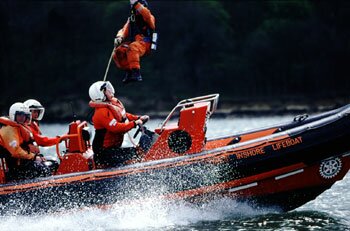 Crew
Volunteers persons, male and female over the age of 18 years. Average crew numbers 25-30.
Training
In house training is undertaken by the Training Officer, qualified to R.Y.A. Powerboat Instructor Level.
If you would like to be a volunteer crew member of the Cowes Inshore Lifeboat, Please contact the Membership Secretary, Mrs Anne Greenham.
Photograph courtesy William Payne Photography